This tool allows you to build video and audio rooms where you can conduct various types of online events:
One-to-one chats
online conferences
Webinars
Group audio discussions
To get started, just build your workspace and add a private chat room. A simple form will allow you to configure it. Set a password, decide who can participate and when, set up a custom name and appearance, and disable or enable private chat.
The experience is very similar to zoom; however, there is one significant difference. It's private. The developed rooms are based on a direct connection between participants, the so-called Peer-to-peer for both video and audio rooms. The flow of data between pages without any server between them provides protection and security that no other provider can provide.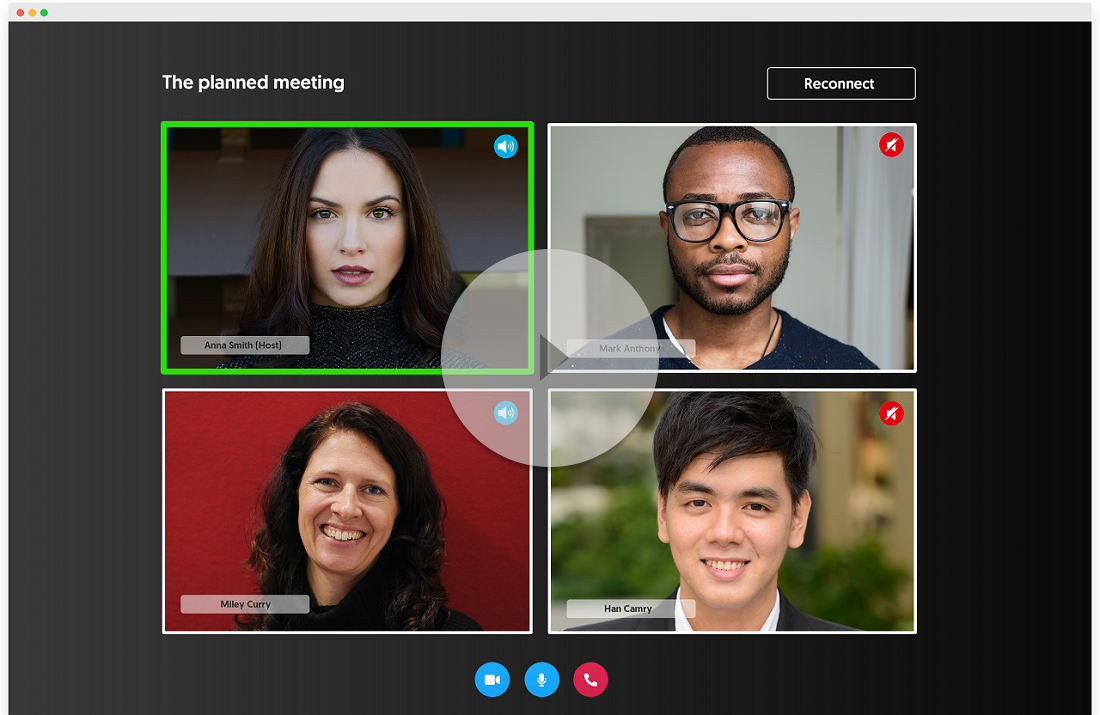 You have the option of building video conference rooms
you have the option to build audio rooms
You have the ability to talk and exchange files during the conference
You have the option to share the screen during a call
Each room is built based on the peer-to-peer method, in an encrypted SSL channel
You have the option to invite colleagues to your video space and they will also be able to create video channels
You have the option to add your logo and name to the video rooms
You have the option to accept incoming calls
You have the option to set a password to access the video room
You can set the date from which the room will be active
No, all you need is a new web browser and that's it
In most cases yes, but you have to run the service through CHROME on Android and Safari on iOS
Service system for up to 16 people, but the quality of the conversation depends on the connections and their stability of all participants. optimally organize rooms for up to 8 people
All conversations take place in the peer-to-peer channel. This means that no video and audio streams pass through our servers. It flows between the participants. That's why it's very hard to overhear him. In addition, the entire conversation takes place via an SSL encrypted channel, the same one used by your bank
NO! We do not record them, but each participant can do it himself on his computer. Keep that in mind
Yes! You can turn off the video stream and talk like an audio-conference call
E
TERMS